We offer
We encourage continuous learning and career growth
The work of our Artisans forms the heart and soul of our hotels. We therefore consider it our mission to empower these passionate individuals, not only to deliver the "Art of Beautiful" to our guests, but also to achieve their personal and professional goals.

Founded in 1996, the Training Academy Beachcomber plays a decisive role in creating customised learning journeys at every stage of our Artisans' career and helps them achieve continuous professional development. A selection of our training programmes is provided below.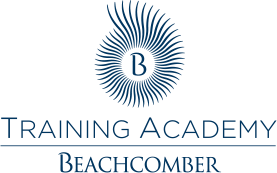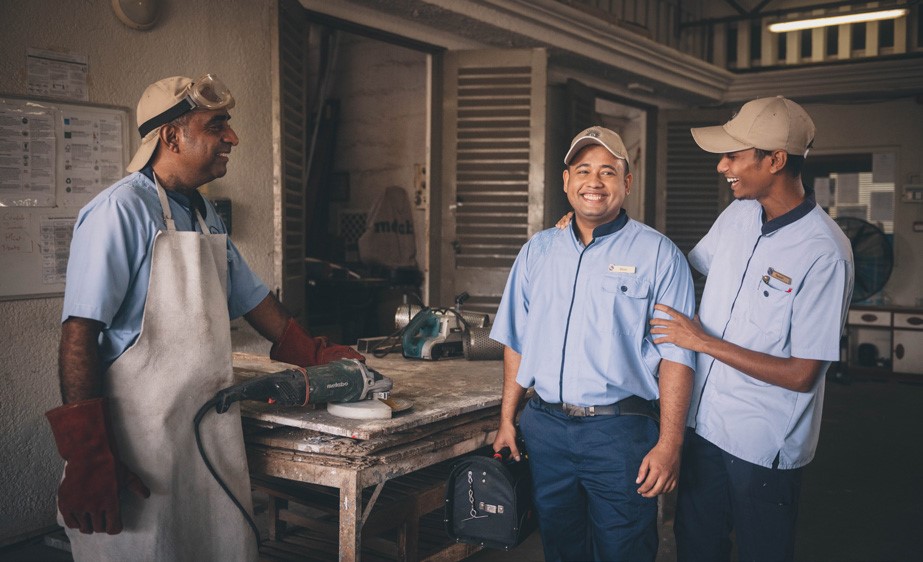 Growth and Development
Our training and leadership programmes
THE ART OF WELCOME
Newcomer orientation programme
Our newcomer orientation programme is designed to teach our Artisans the "Beachcomber DNA", sharing our history, culture, information on our hotels and our Group's excellence requirements.
LEAD
Beachcomber Leadership Development Programme
This programme jointly delivered with the Charles Telfair Campus is designed to meet the specific needs of Beachcomber and develop current and future leaders and managers from within our talent pool.
FACILITATOR-LED PROGRAMMES AND SERVICES
Monitoring the development of each Artisan
We set up training programmes in-house or with selected partners. Our facilitator-led programmes encourage our Artisans to take on the opportunities offered to them to become in-house mentors and trainers in their respective areas of expertise. The key role of every Beachcomber leader is to motivate and contribute to the individual and collective development of their fellow Artisans, helping them thrive in their career.
Rewards
and social benefits
Our Artisans are committed to crafting the "Art of Beautiful" and we are likewise committed to taking care of their well-being. We offer various benefits to ensure their peace of mind and employee-only perks in our hotels, including:

Health insurance: All of our Artisans and their spouses/children are provided with medical insurance cover by the Rogers Group Provident Association, which covers them even after their retirement. We are committed to contributing 50% of the cost.

Personal accident insurance: All our Artisans are entitled to a free 24/7 Personal Accident Cover up to Rs100,000 per accident per year.

Pension fund: Our Artisans are members of pension plans depending on their seniority. A new Defined Contribution Scheme will be introduced shortly.

Preferential Artisan rates: Our Artisans enjoy preferential rates on their stays and in the F&B outlets and Boutiques of our hotels.

Activities: The Zurné Welfare Artizans (ZWA) committee, made up of representatives from each business unit of Beachcomber, coordinates initiatives to promote the well-being and health of our Artisans.

ZWA, which means 'joy' in Mauritian Kreol, offers a variety of sports, leisure and discovery activities to help strengthen connections among Artisans from different operational sites and reinforce their commitment as part of the Artisan Value Proposition flagship project.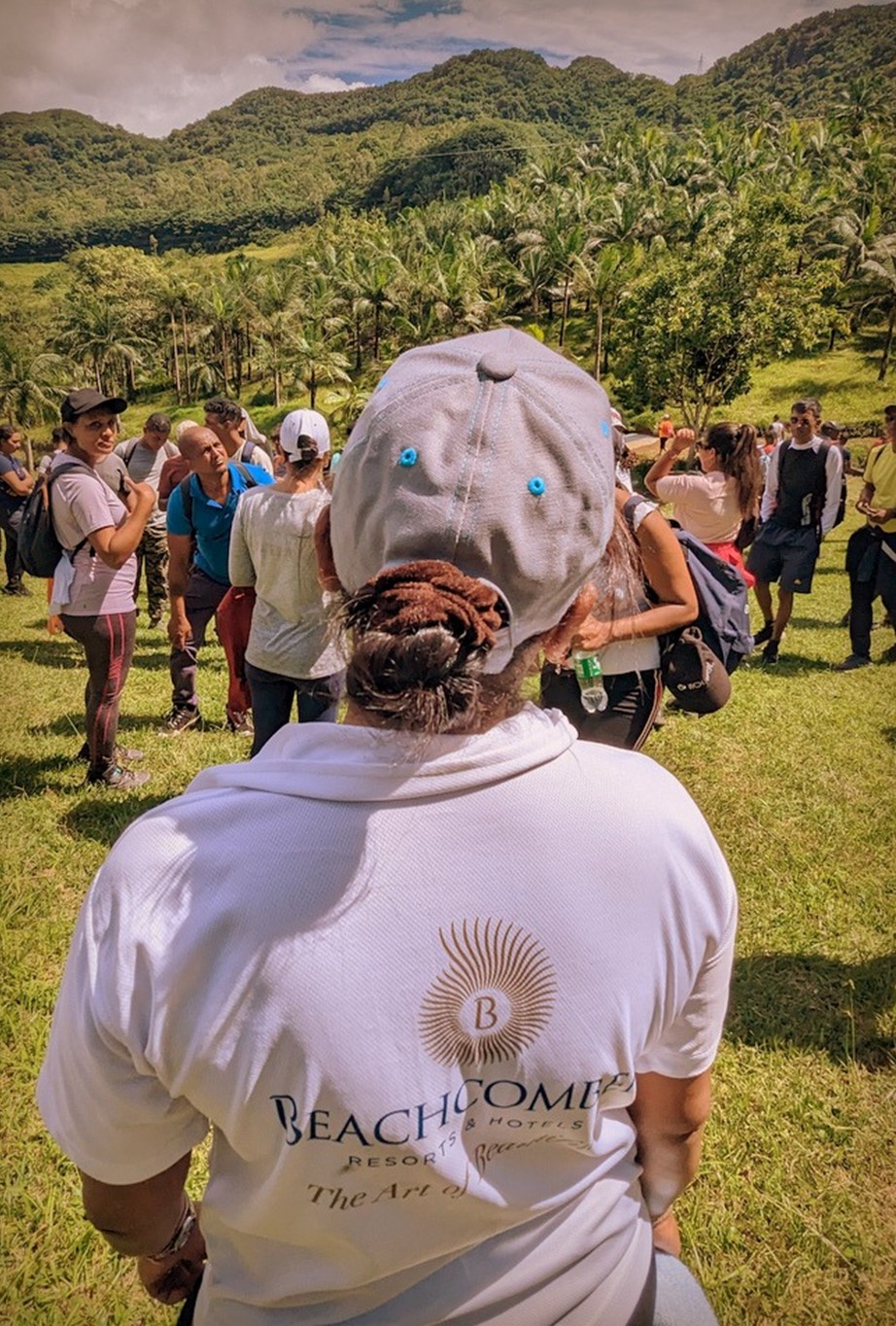 Our Artisans play an essential part in the financial success of our Group. It is therefore only natural that they are rewarded for their efforts and receive an annual bonus based on our financial results and development.
Recognition
and accolades
The Artisan of the Month
The Artisan of the Month Award recognises and rewards outstanding Artisans for their attitude, commitment, attention to grooming, performance, and interaction with teammates and guests.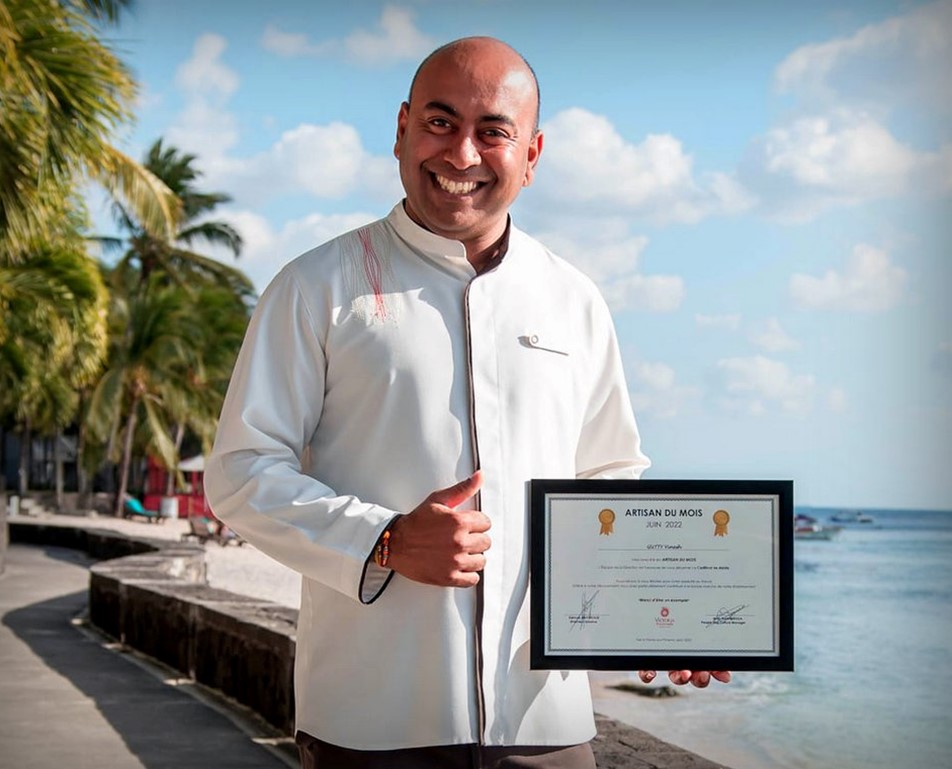 The Artisan of the Year
All Artisans awarded an "Artisan of the Month" award are eligible to become our "Artisan of the Year" and are elected based on established criteria.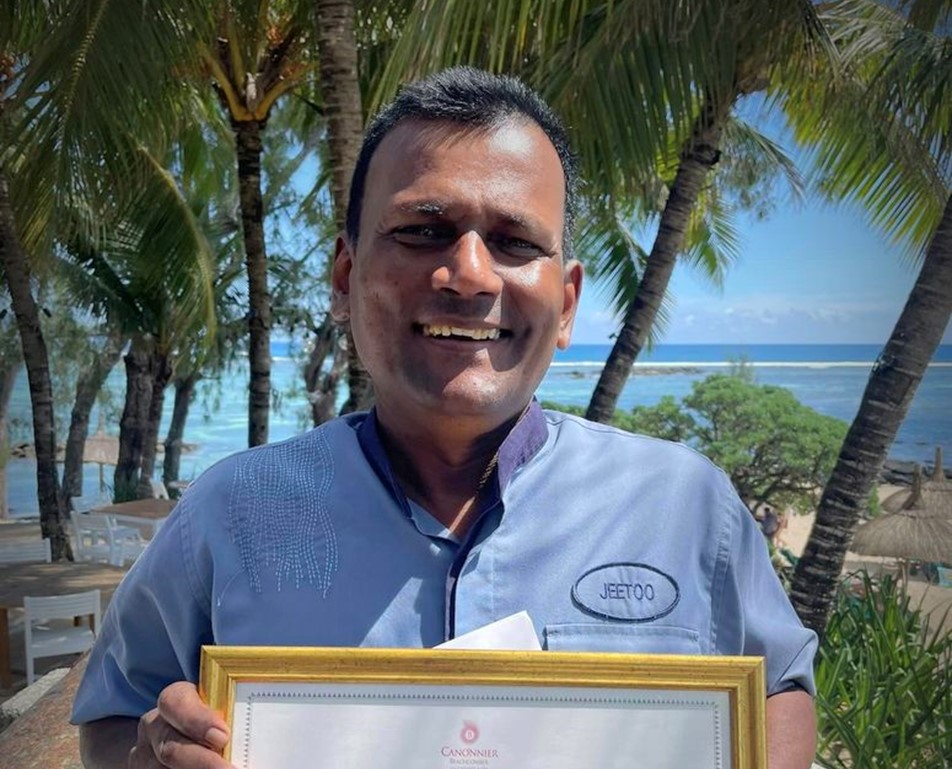 Innovation and team spirit
At Beachcomber, we promote creativity and team spirit through exciting challenges. We give our Artisans the opportunity to distinguish themselves, provide innovative solutions and continually improve our services.