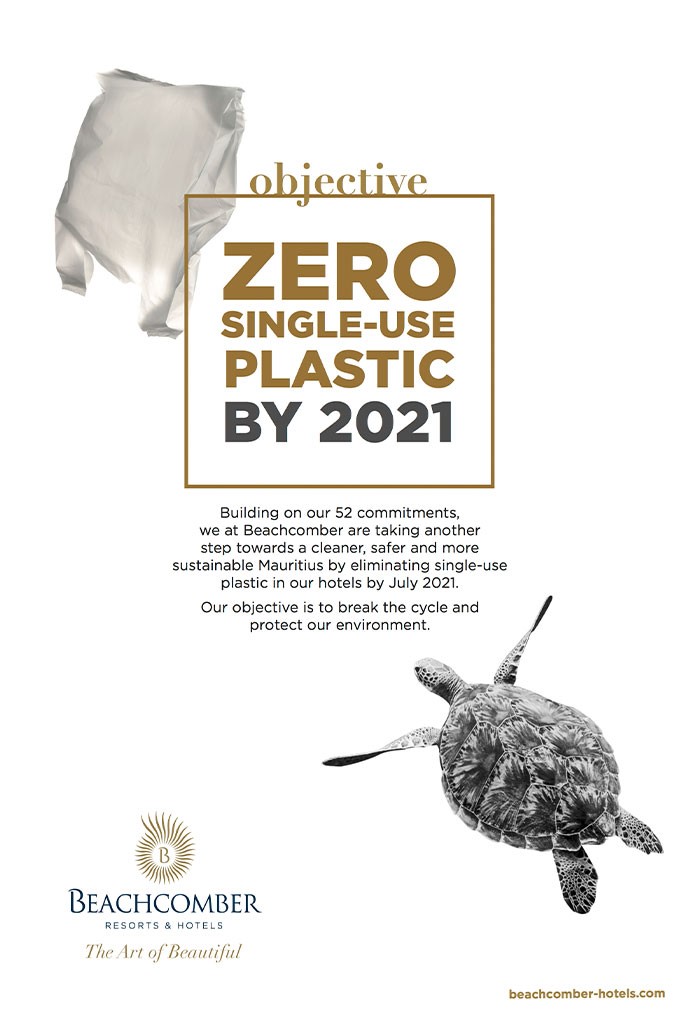 Zero Plastic 2021
Beachcomber Resorts & Hotels
sets the target of achieving zero plastic waste

The Group has set the target of achieving zero plastic waste by eliminating all single-use plastic items from its hotels by July 2021.

"This is an ambitious challenge that we will obviously tackle in-house with our Artisans. Very importantly, we will also need the cooperation and involvement of our suppliers in order to achieve this goal," says the CEO of Beachcomber Resorts & Hotels, Gilbert Espitalier-Noël.

To carry out this green initiative, the Group has launched a major action plan with specific deadlines. The aim is to identify all single-use plastic items used in its hotels and compile a list of alternatives made from environmentally-friendly materials. All plastic items that can only be used once will gradually be replaced by biodegradable or recyclable products.

With the zero plastic waste target, Beachcomber is strengthening and consolidating its efforts to address this type of pollution. The Group has introduced a number of strong initiatives since 2017, including a ban on straws and the phasing out of plastic water bottles in all its hotel.

The Group has gone a step further by replacing plastic laundry bags with cloth bags made from used bed sheets at housekeeping level. In the coming months, miniature toiletries (shampoo, shower gel, etc.) will be substituted with refillable dispensers.

From July 2021, Beachcomber aims to become the first hotel group in Mauritius without single-use plastic.