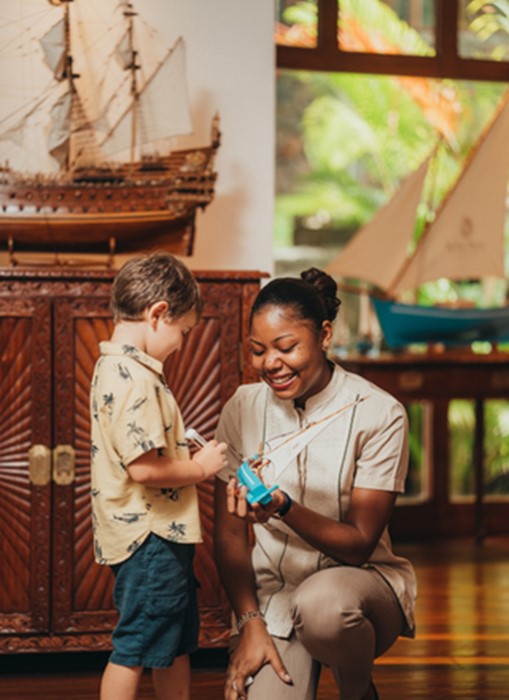 25 April 2023 - Group news
"Le Comptoir", the new concept store at Royal Palm Beachcomber Luxury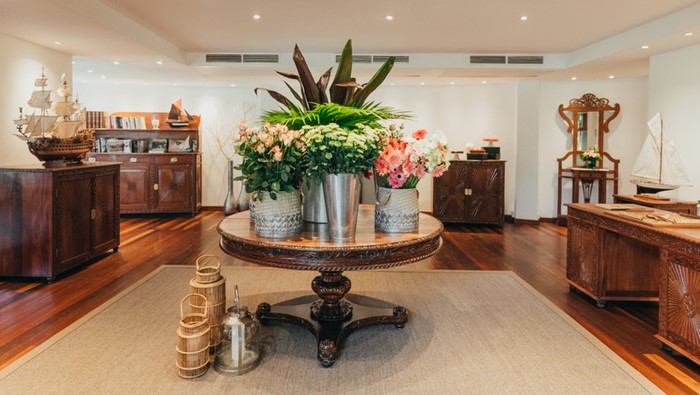 Royal Palm Beachcomber Luxury has launched Le Comptoir, a space halfway between a concept store and a traditional shop. This new 45m2 outlet has been entirely redesigned with an authentic sophisticated décor. It showcases the finer things in life, including pastries, decorations, flowers and souvenirs, with something for everyone.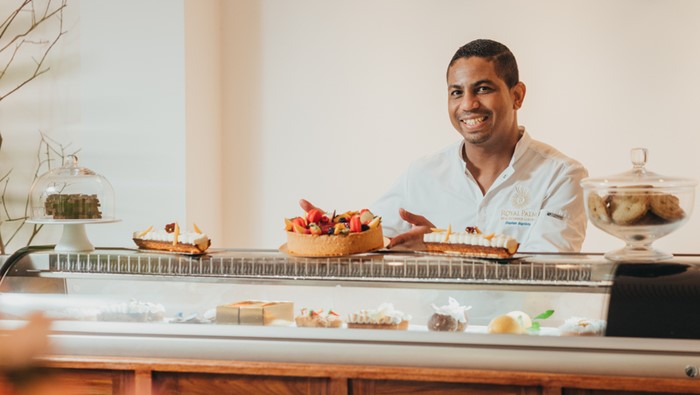 Le Comptoir is open to all with its quality products. It has also teamed up with local artisans to highlight the wealth of Mauritian savoir-faire. The delicious treats created by our Executive Pastry Chef, Stephan Baptiste, can be enjoyed in the idyllic setting of the hotel or taken out; decorative items, such as pirogue model boats designed and produced by Historic Marine, are inspired by Mauritius; seasonal flowers are available with arrangements created by the skilful hands of our florists; the souvenirs, guest bathrobes and towels round out your holiday experience.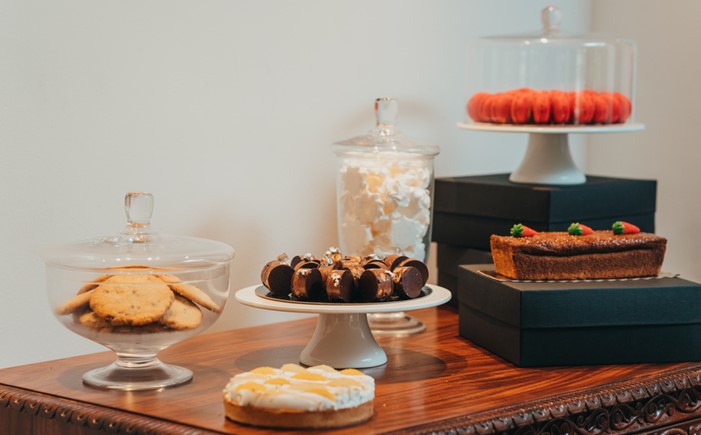 Le Comptoir will offer unique creations for special occasions. For Mother's Day, love will be in the air with Le Valentin, a dessert created by the celebrity French Chef, Cyril Lignac, who has taken his restaurant Ischia to Royal Palm since October 2022; our florists' special creation will fill this moment with an extra dose of tenderness.


More than just a shop, Le Comptoir is an essential spot that is all about the pleasure of giving!



Useful information
● Open between 11 am and 7.30 pm from Tuesday to Sunday
● Free delivery within a 5 km radius
● Contact: royalpalm@beachcomber.com or + 230 209 8300