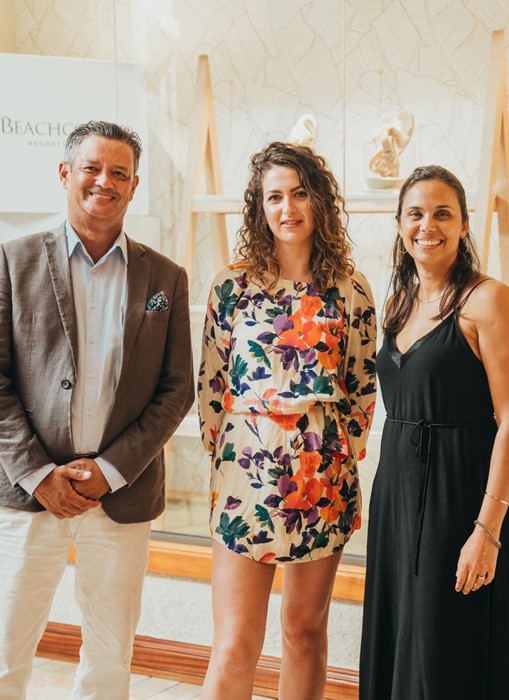 03 May 2023 - Group news
Jonak x Beachcomber: Designing happiness
This season, Jonak, a French shoemaker since 1964, and Beachcomber Resorts & Hotels, a pioneer of luxury hospitality in Mauritius, have created 3 exclusive pairs of sun-inspired footwear. Available in shops as from 5 May 2023!  
This collaboration was initiated from a chance encounter between Jonak, a recognised name in Paris with a growing international reputation, and Beachcomber's collection of heavenly hideaways in the heart of Mauritius. The spirit of freedom, a core value shared by both brands, provided the basis for an obvious partnership.
There was no better way to bring this collaboration to life than through designing together 3 footwear models in (very) limited edition. A flat sandal, a mule and a high sandal have been developed for a stroll among the palm trees of the paradise island of Mauritius or down the pavements of Paris.


Jonak and Beachcomber, a beautiful love story
What brings these two brands together is a certain taste for beauty and a traditional, passionate savoir-faire.


Since its inception in the 1960s, Jonak has always been synonymous with freedom, creativity and elegance. The savoir-faire of this major player in French footwear and the fashion world has been passed down from generation to generation and has been the common thread of a beautiful family adventure.


As a pioneer in the hotel industry on an island blessed with beauty and bounty, Beachcomber's collection of hotels provides unforgettable experiences amidst the most beautiful places in Mauritius. They invite travellers to explore The Art of Beautiful and capture the magic of a vibrant holiday in tune with the island's beating heart.


Beachcomber and Jonak aim to create happiness by designing much more than pretty sandals: their footwear has been carefully thought out to accompany you in your most beautiful moments.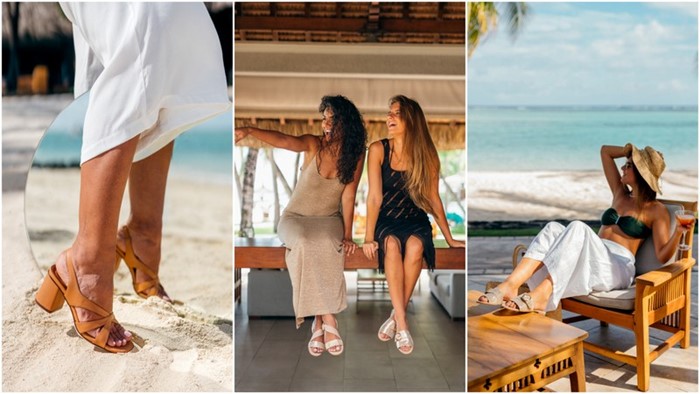 Sun-inspired summer footwear
Jonak and Beachcomber wanted to use this collaboration to create light, stylish and radiant models. Their only obsession was to accompany those who wear them in their most beautiful moments, all day long. The offer consists of a flat sandal, a mule and a high sandal with an uncompromising combination of comfort and style. The warm golden brown and subtle camel brown are inspired by the warm tones, glittering hues and myriad of reflections of an unforgettable sunset over the ocean.


The three models designed for the occasion include:
ABLA, a two-tone camel-brown and golden-brown flat sandal that will be a great companion for your daily adventures and more.
ANDARA, a golden mule with a gold buckle that is ideal for the beach as well as for a romantic, starlit dinner.
DALOU, a camel-brown sandal with comfortable heels that perfectly wrap around the foot for a light fit.