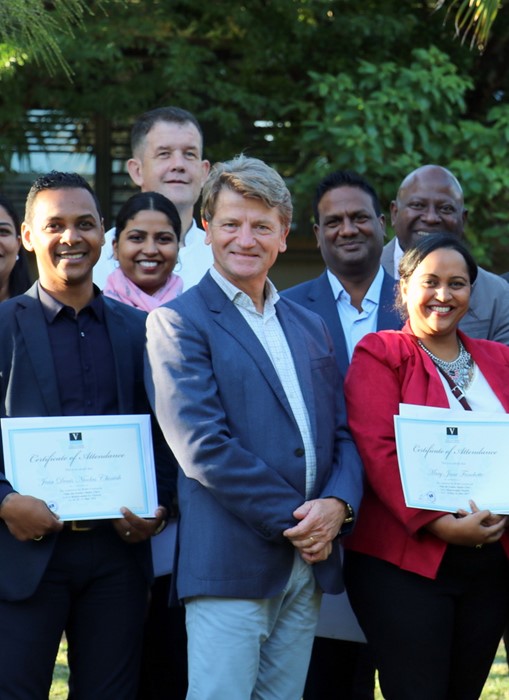 25 July 2022 - Artisan stories
Train the Trainer Awards - Beachcomber Resorts & Hotels célèbre ses formateurs internes


Beachcomber Resorts & Hotels célèbre sa première promotion de formateurs internes et lance le Beachcomber Trainers Club. Cette double initiative a pour objectif de célébrer les talents, faire grandir les compétences et contribuer à la transmission du savoir. Les 38 premiers formateurs internes venant des hôtels Beachcomber, de Beachcomber Catering et du Siège ont reçu leurs diplômes lors de la cérémonie Train the Trainer Awards à Vatel Mauritius, le 22 juillet dernier.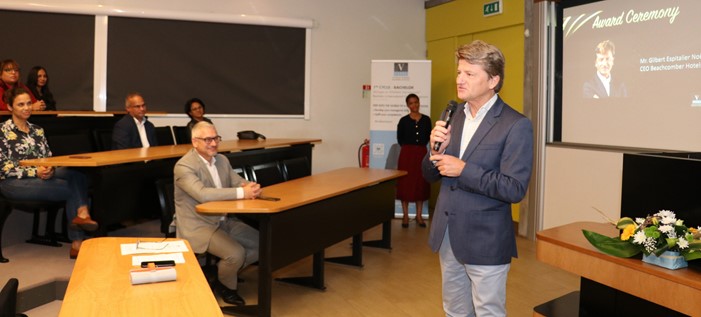 Au cœur de ce programme mis en œuvre par la Beachcomber Training Academy en partenariat avec Vatel Mauritius : synergie, partage de valeurs, transmission des compétences, cohésion d'équipe et valorisation. Le parcours porte sur l'acquisition des compétences de terrain et la culture d'entreprise. Il s'articule autour de deux grandes thématiques : élaboration d'un module de formation et animation de la formation.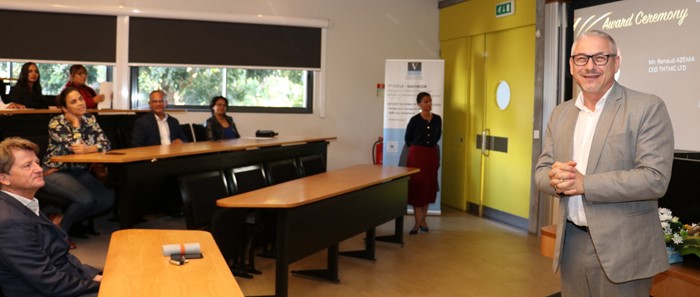 En clôture du cursus, les artisans répartis en petits groupes ont présenté chacun leur projet de formation, qui a été évalué par un jury composé de Renaud Azema, CEO de Vatel Mauritius, Sebastian La Hausse de Lalouvière, Chief People & Culture Officer de Beachcomber Resorts & Hotels, et les People & Culture Managers du Groupe.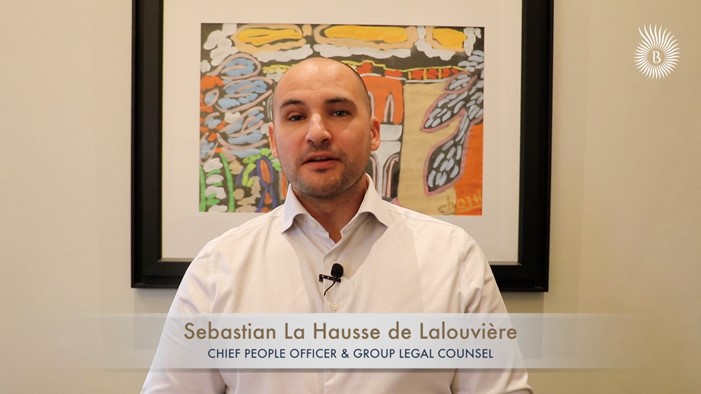 Le Train the Trainer Awards marque aussi le lancement officiel du Beachcomber Trainers Club.  « Aujourd'hui plus que jamais, nous avons besoin de leaders au sein de Beachcomber pour promouvoir le People First Culture. Le Beachcomber Trainers Club sous l'égide de la BTA est une façon créative de reconnaître, célébrer et développer nos artisans à travers des opportunités de formation pour stimuler leur croissance professionnelle et les aider à progresser dans leur cheminement de carrière », a déclaré Sebastian La Hausse de Lalouvière.