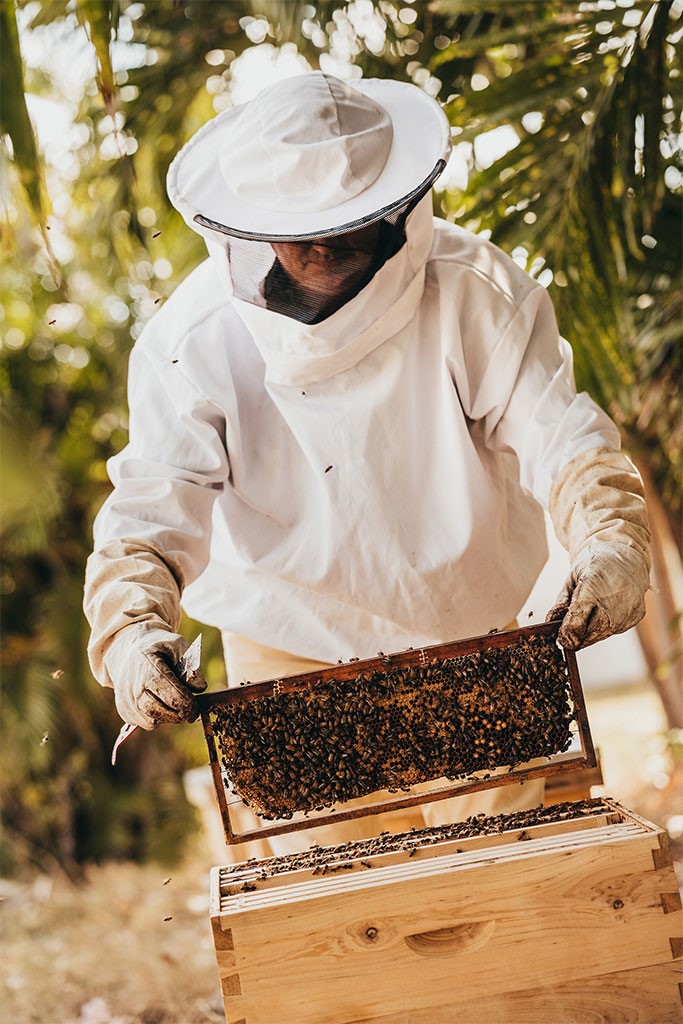 Bee Sustainable
The Bee Sustainable initiative proves that sustainability and hospitality go hand in hand. Part of our "52 commitments to our Planet", Bee Sustainable is a project which sees beehives installed in hotels across the Group. The aim is to contribute to the conservation of bees and provide our guests with quality honey straight from our gardens.

Why Bee Sustainable?

Bees are vital to our ecosystem. Unfortunately, due to industrial agriculture and global warming, their numbers are now in fast decline. Bee Sustainable aims to contribute to their preservation by providing a habitat for bees, and by spreading awareness of their importance for a viable ecosystem. Our objective for the project is to have 12 fully functioning beehives across Le Morne Peninsula.

The project is part of our Group's Sustainable Engagement Policy and was implemented by local beekeeping enthusiasts Etienne de Senneville (Bee Works). First launched in the gardens of the Royal Palm Beachcomber Luxury and gradually implemented across all hotels of the Group, our beehives produce an average of 12 kg of honey each year, most of which can be found on the breakfast tables across our hotels.