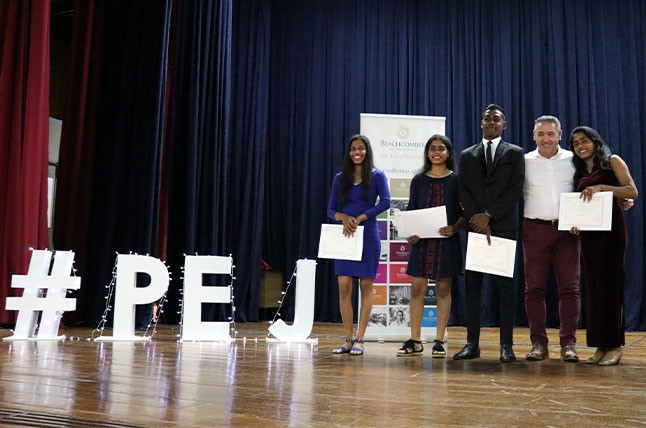 Projet Employabilité Jeunes
Vulnerable youth in Mauritius are often unprepared for workplace realities and struggle to enter mainstream society. To help address this issue, the FED launched the Projet Employabilité Jeunes (Youth Employability Project, PEJ) in 2004.

The aim of the project is twofold: To train their academic and social skills and offer them work placements in Beachcomber hotels.

About the Project

PEJ follows up on a successful pilot project in 2001, which saw four vulnerable youth from the Tamarin region securing full-time employment at Dinarobin Hotel Golf & Spa. The project was then implemented across Beachcomber hotels.

Since 2004, over 1,900 young people have benefited from the project, with half of them securing full-time employment. Some are pursuing an international career in tourism, while others have successfully moved into other fields.

In addition to helping them make a living for themselves and their families, former PEJ trainees are role models in their community, helping prove that hard work and willpower are a viable way out of poverty.

For the community

The success of the PEJ project and its trainees create a sense of opportunity in their communities. For the community, the Beachcomber hotels offer the tools for a rewarding and personal work-life, leading regional committees to encourage vulnerable youth to join the program.

In addition to this, the project serves as an ambassador for FED by helping them secure links with civil society organisations and various government authorities, allowing them more opportunities to continue their positive impact on society. In addition to the vocational training provided by the project, FED ensures that resource persons from NGOs come to provide training on specific themes such as drug addiction, AIDS, and labour law, further benefiting the community.