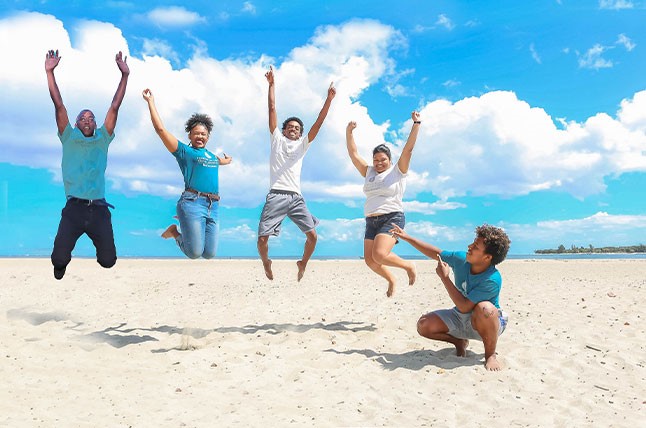 Community Development and Collaboration with NGO's
Our commitment to communities goes further than financial support or education. Open dialogue and advice are also important.

Our FED regional committees help support FED, local NGOs, government authorities, schools, and more via four regional committees run on a volunteer basis by Beachcomber employees. Through the committees we invite staff interested in social matters to provide these organisations with insights that can help improve social issues affecting their regions.

The significant projects run by FED regional committees are:
A collaboration between Le Victoria Beachcomber and Pointe aux Piments Government School to prevent absenteeism and provide academic support to pupils from vulnerable backgrounds. The collaboration improved the success rate of end of primary school exams from 40% in 2003 to 60%. The collaboration also allows pupils to participate in the ritual Beautiful Neighbours at Le Victoria Beachcomber, which gives them the opportunity to discover and enjoy the facilities of the hotel.
Le Trou-aux-Biches Beachcomber collaborates with Ecole Notre Dame de Fatima, a school that offers non-formal education to out-of-school youths. The employees of the hotel provide training in hospitality skills to the pupils who also come for short educational visits and placements at the hotel.
Employees of Le Shandrani Beachcomber organize introductory sessions in Information Technology in the villages of the South-East in collaboration with the IT Caravan of the National Computer Board.
An employee of Head Office who is also responsible for scouts groups in Curepipe has set up a roving library for the scouts. Freshly retired Beachcomber employees have also contributed to the project by sorting the books.