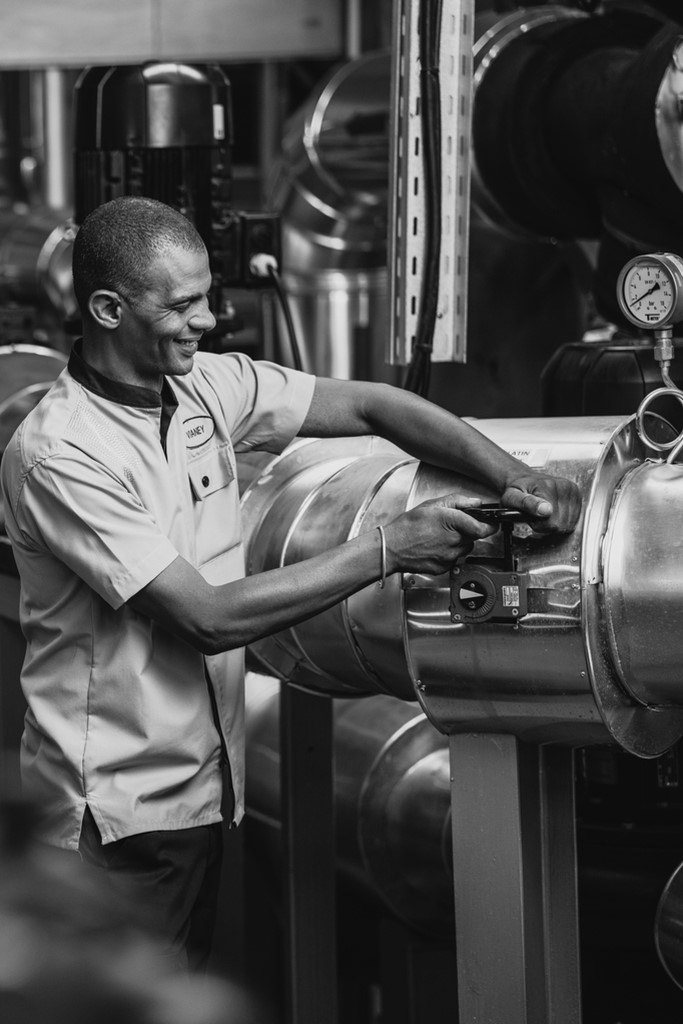 Use Water Efficiently
We use nearly 100% of recycled wastewater for irrigation purposes.


We privilege landscaping designs in our gardens favouring endemic plants, sand and rock to reduce irrigation needs.


We work on alternatives for the provision of potable water, with desalination plants available at our properties at Le Morne Peninsula and Trou aux Biches.


We favour rainwater harvesting systems diverting rainfall water into storage tanks.


We perform regular pool water quality monitoring and have automated control systems in place to help reduce the number and period of backwash required and hence volume of water.


We reduce water wastage by making use of automatic sensor faucets in all our Artisan zones.


We have installed aerators on taps and water saving showerheads as well as dual flush toilets in all Guest rooms and public areas.


We have in place a "Linen Change Card Policy", made by Beautiful LocalHands, encouraging Guests to keep their bed sheets & towels if not dirty.