Choose Less but Greener Energy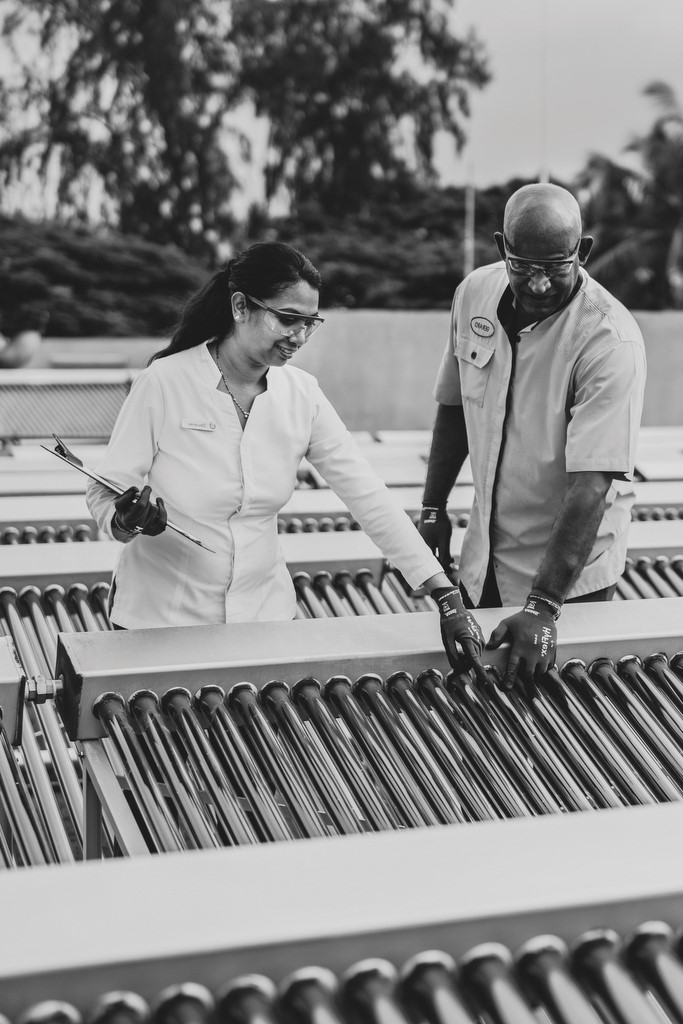 Choose Less but Greener Energy
We promote the use of renewable energy through the installation of Photovoltaic panels on the roofs of our hotels, contributing to up to 20% savings – currently 3 090 panels already installed.


We use variable speed drives on energy-intensive appliances helping us save up to 40% on energy usage of aforesaid equipment.


We emphasise on solar water heaters combined with high temperature recovery on chillers to further reduce usage of fossil fuels.


We control the energy consumption of our kitchens by making use of electric load management and centralised cold room systems.


We favour natural lighting and use thermal insulation products on our roofs to help reduce irradiation effect and achieve some 5°C cooling.


We optimise energy consumption by making use of Room Energy Management systems, such as motion detection and door switches, as well as timers for outdoor lighting.


We have energy-saving Light Emitting Diode (LED) products for lighting purpose and have introduced the use of solar lighting.