PARADIS BEACHCOMBER IS LOOKING FOR A QUALITY ASSURANCE COORDINATOR

Job offer
PARADIS BEACHCOMBER IS LOOKING FOR A QUALITY ASSURANCE COORDINATOR
Published date : 23 November 2022
Closing date : 30 November 2022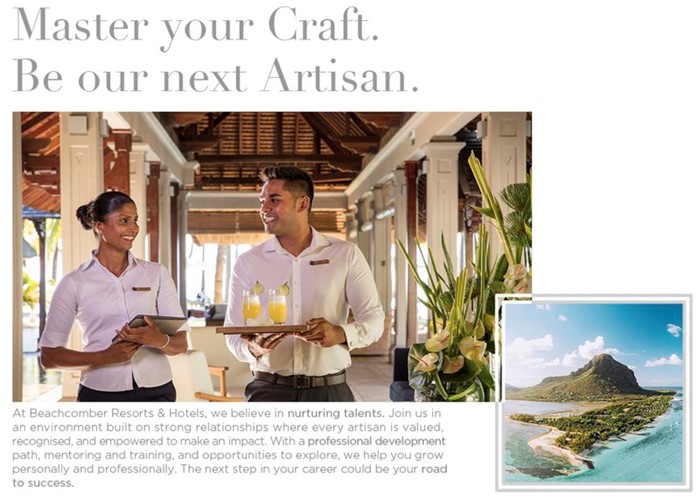 OCCUPATIONAL DEFINITION
Assists in the planning, organizing and coordinating of all operational activities related to the implementation of Brand Standards within our Hotels and ensure that Brand promise is adequately lived.
PERSON SPECIFICATION:
MINIMUM QUALIFICATIONS AND EXPERIENCE:
Bachelor in Hospitality Management or equivalent;
A minimum of 2 years working experience in Quality Assurance department, preferably in the Hotel Sector;
Proficiency in Microsoft Office and Quality Management systems;
SKILLS, ABILITIES AND DISPOSITION:
Excellent communication, interpersonal and public-speaking skills ;
Should possess a pleasant and outgoing personality;
Able and willing to perform odd hours of work including Sundays, public holidays and cyclonic days;
Fluent in both English and French.
MODE OF APPLICATION:
Applicants are requested to send a detailed C.V., evidence of qualifications addressed to the People & Culture Department, Paradis Beachcomber, Le Morne Peninsula 91202 or via email: dfrancois@beachcomber.com by Wednesday 30th November 2022 at latest.